About Ms. Wheelchair America
History
Organized in 1972 by a Columbus, Ohio physician Dr. Philip K.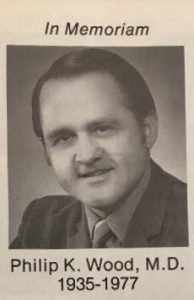 Wood as a forum for the promotion of the achievements, as well as the needs of, people with mobility impairments, Ms. Wheelchair America recognizes the accomplishments of women who utilize wheelchairs for mobility. The non-profit program which consists of the State Coordinators and State Titleholders has grown to include programs in more than 35 states and the District of Columbia. The state programs are staffed and coordinated by volunteers dedicated to increasing public awareness so that all citizens will be afforded the opportunities to lead productive and meaningful lives.
Qualifications for Contestants
Must be a woman.
Must use a wheelchair for 100% of her daily community mobility.
Must be a United States citizen.
Must be at least 21 years of age.
Cannot have held a state title for the Ms. Wheelchair America, Inc. program in any state.
Cannot have competed at a Ms. Wheelchair America National pageant previously.
Must be a resident of your state for a minimum of six (6) months prior to the state competition.
Must be available to fulfill the requirements of a state titleholder. These include travel within your state, travel to the national pageant, and numerous public appearances.
Must possess good communication skills.
Board Members
Shelly Loose – President of Ms. Wheelchair America
Stephanie Deible – Executive Director of Ms. Wheelchair America
Ashley Cabrita – Vice President of Ms. Wheelchair America
Carrie Greenwood – Treasurer of Ms. Wheelchair America
Kelsey Kleimola- Secretary of Ms. Wheelchair America